G 10 Grips
Pre-production super tough G10 Grips are looking good!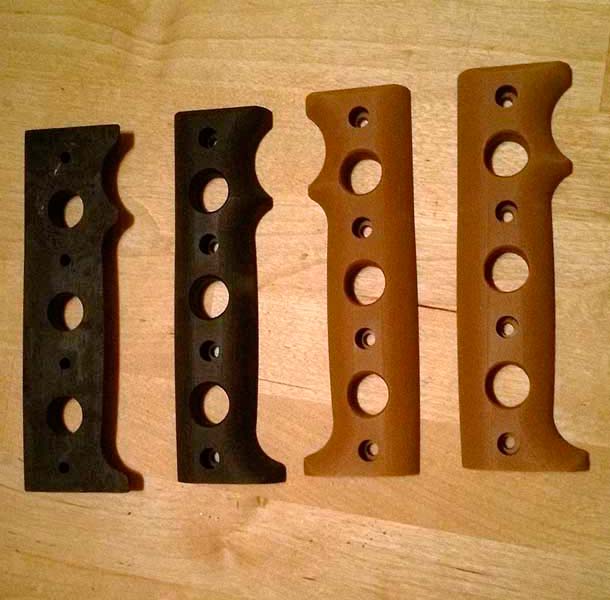 They will be on the new survival machetes. SM18 and SM24. They are designed to have a "hand and half grip". Meaning, for instance, when using the saw, the operator can use both hands for more power and control of the blade.
For one hand chopping, there is a full grip to the back which allows for more leverage and power when chopping. The front finger grooves enables the operator to "choke-up" on the grip for more control when using the "Spur- knife".
To read more about the grips... click here